3D Sex Game Reviews
Welcome to Sexgame Reviews! We offer unbiased reviews of the latest and greatest 3D Sex Games and interactive erotic entertainment.
| | |
| --- | --- |
| WARNING: | This site is intended for viewers 18 years of age and over. If you are not of legal age please leave now! |
---
Computer sex games have been around almost as long as the personal PC. Certainly as long as computers have had any kind of graphic capabilities. The quest for interactive porn will continue right up to the point that we have "holodeck" sex on our lunch breaks. That might be "couple" of more years yet but hyper-realistic graphics and desktop superdupercomputers are bringing us closer every day to that kinky "reality". It is now possible to customize your "virtual mate" by adjusting her breasts, clothing, hair, race and makeup. The latest 3D sex games even allow you to customize facial features or even to recreate someone from real world. Realistic environments enhance the fantasies in settings ranging from the sublime (floating in the clouds) to ultra kinky dungeons, everyday offices and bedrooms.
---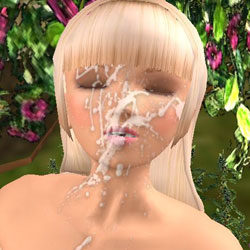 Cherry Dolls is more of an interactive porno film than an actual game. This doesn't mean it isn't fun to play because it is. There just isn't a lot of "gameplay" in it. There are no customization screens or sex shops hawking leather pants, ball gags and greased up corncobs. Just pick a girl, pick a place and start porking. If only life was that easy!.
read more